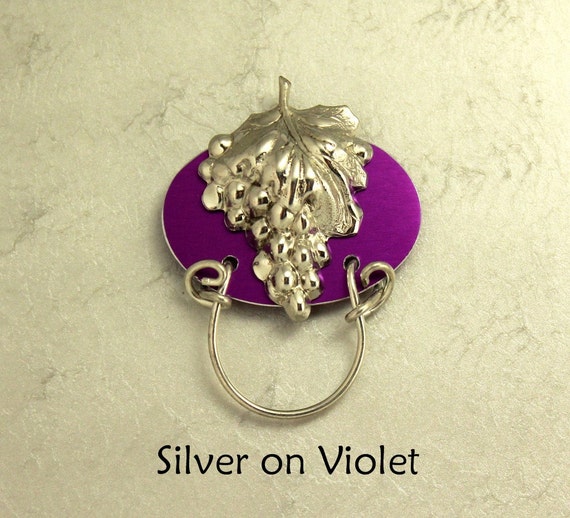 Just kidding! I do think it would make a nice gift for someone who either enjoys drinking or making wine…The grapes are gold-plated or nickel-plated brass which I attach to an aluminum oval in pretty much any color you want. I have a huge selection of colors I can make them in. There is a super strong neodymium magnet attached to the back and another, larger magnet is used to go behind the clothing to hold it on. It is as strong as I can make it and still be functional. As it is, you must slide the two magnets apart to break the field, it's that strong. It works on all clothing even denim. I tend to use two magnets on the back when I wear it on my puffy down jacket in the winter. You can get extra magnets here: Extra Magnets or just look at my website here: My Website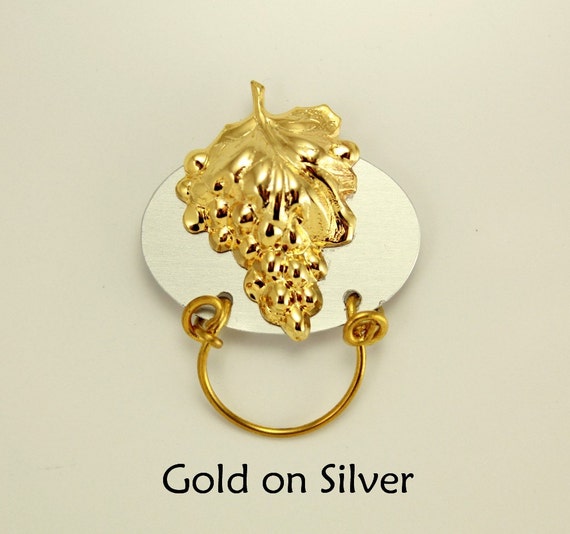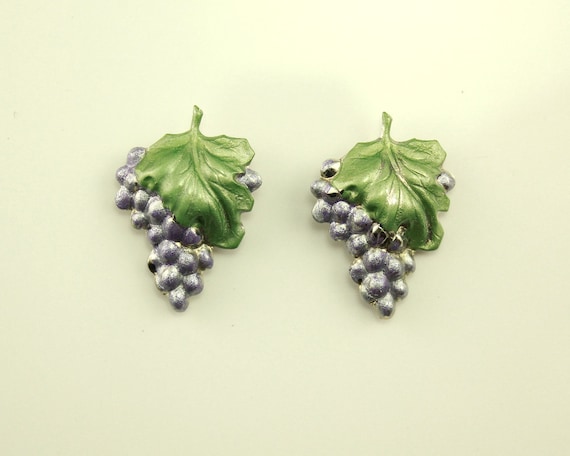 Plated in light nickel and then hand painted with light purple enamel paint, these earrings are magnetic and are held on with two mild ceramic magnets for complete comfort.
Great for winery gifts, or anyone who likes the occasional glass of vino. Each earring is 3/4 x 1 inch in size and are sold in pairs.