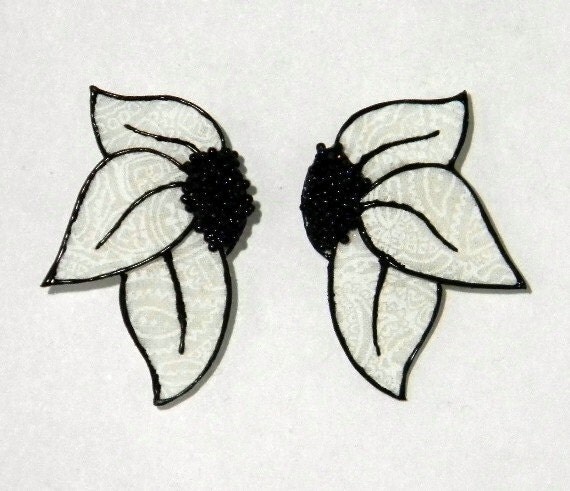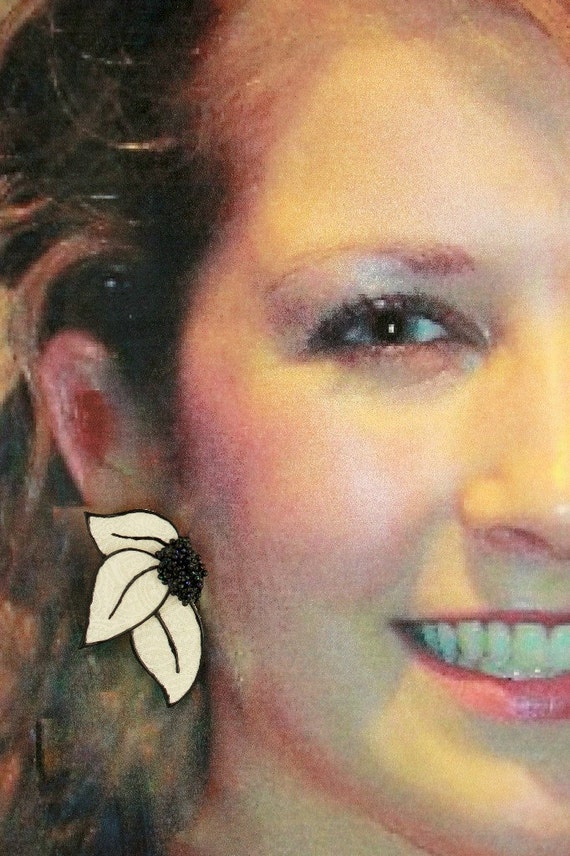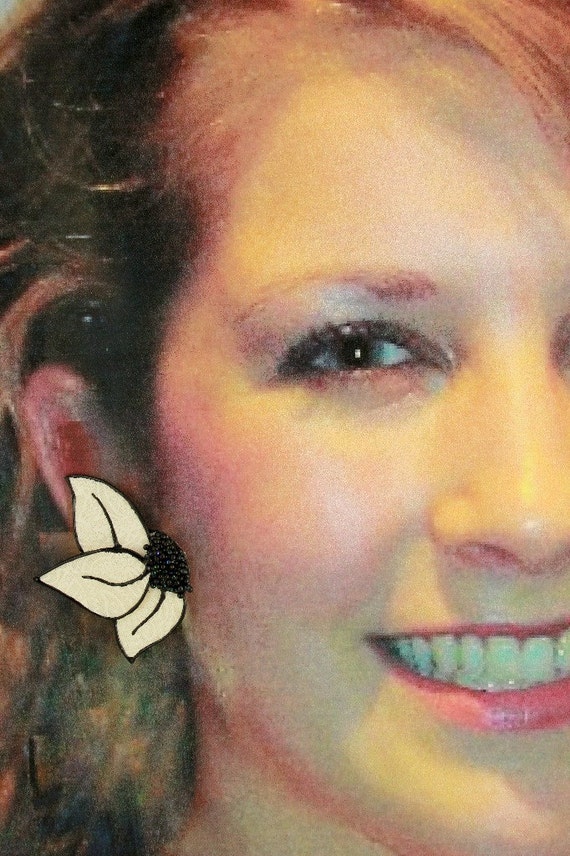 These magnetic earrings are the most comfortable earrings in the world!
Although I've been making these for over 30 years, I still keep improving my work.
I love the crisp black lined edges on the white petals, and they will look beautiful with any black and white outfit!
These are ultra-light and hypoallergenic because they are held on the ear with two enamel painted 13 mm ceramic magnets. Because they are held on the ear with a magnetic field, they are secure and comfortable.
I will ship them with a medium strength backs unless you specify differently.
The fabric is prepared using my proprietary method and then the petals are cut out the edges are hand painted.
They are 1 x 1 3/4 inches (30 x 40 mm) in size.
These are the only earrings in the world that you can wear 4 different ways.
These are also available in a pierced style, with surgical steel posts and nickel free backs. Bear in mind that the pierced style can only be worn one way; with the petals pointing down.
Handmade in the USA and copyrighted by Laura Wilson-Jeweler
These can also be custom ordered in almost any color, just drop me a line and I'll e-mail color choice samples back to you.