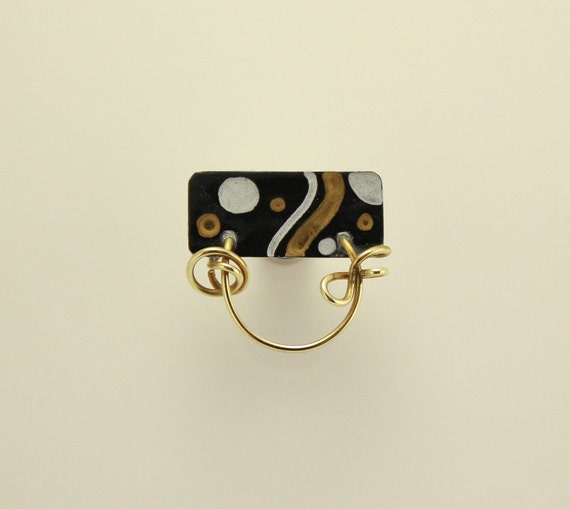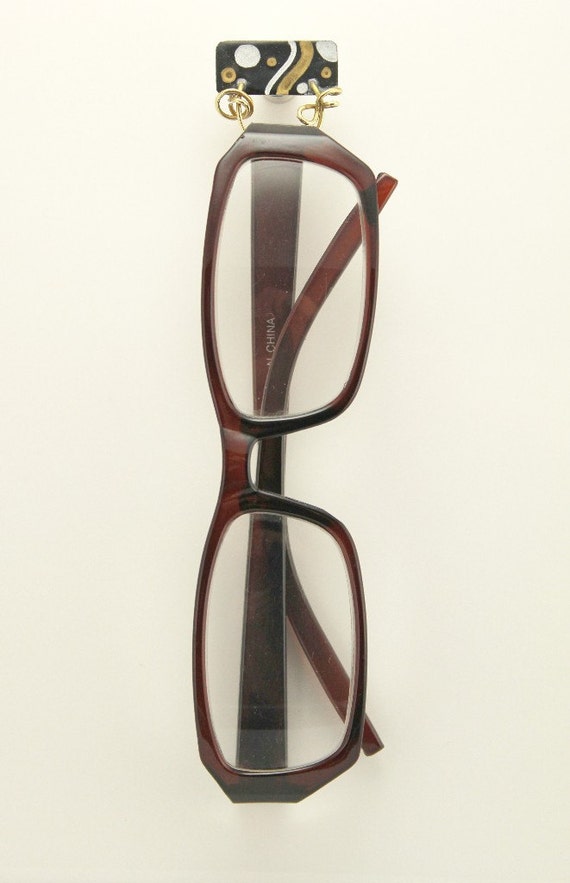 This hand cut aluminum rectangle is hand painted with oil paint and sealed with a clear finish.
The rectangle is 25 mm x 12 mm and has a hand wrapped unique wire loop making the total size 25 x 22 mm. You can hang your glasses on or clip your badge to the wire to keep them handy and secure. This unique magnetic eyeglass holder will keep your glasses close and your hands free. It wold hold on any type of clothing from silk to leather with two neodymium magnets and will not damage or dent your clothes, and it also a one of a kind piece.
This loop will hold up to a 8 mm (3/8 inch) temple.
Glasses are shown for display and are not included,
Handmade in the USA and copyrighted by Laura Wilson.