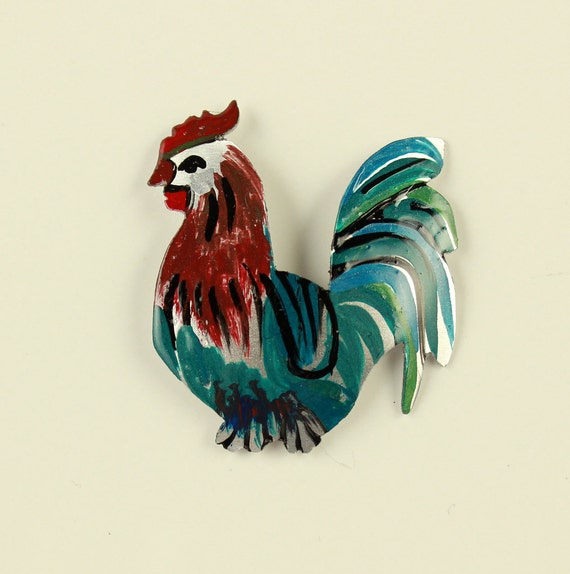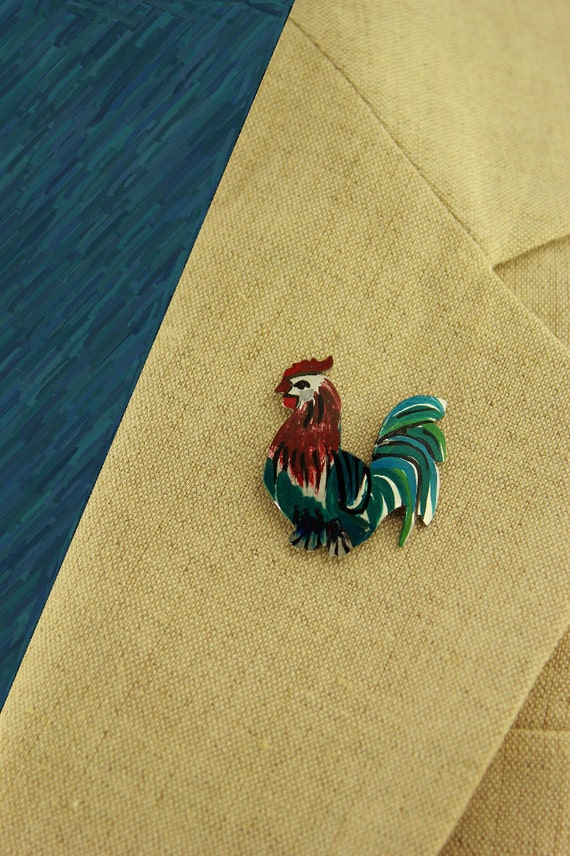 This is a hand sawed and hand painted rooster magnetic brooch made from anodized aluminum.
Made to order and available in various colors and wire color combinations, this unique rooster brooch stays on your clothing with two powerful magnets. There are no holes or damage to your clothing when you wear these.
Each piece is hand painted so no two magnetic brooches will be exactly alike. The finished rooster is 30 x 35 mm (1 1/4 x 1 3/8 inches).
Each will be signed and dated by the artist, Laura Wilson.
If you have misplaced your metric ruler, remember that 13 mm=1/2 inch.
These are all handmade in the USA and signed, dated and copyrighted by Laura Wilson.
Need extra magnet backs? They are listed here:
https://www.etsy.com/listing/164915977