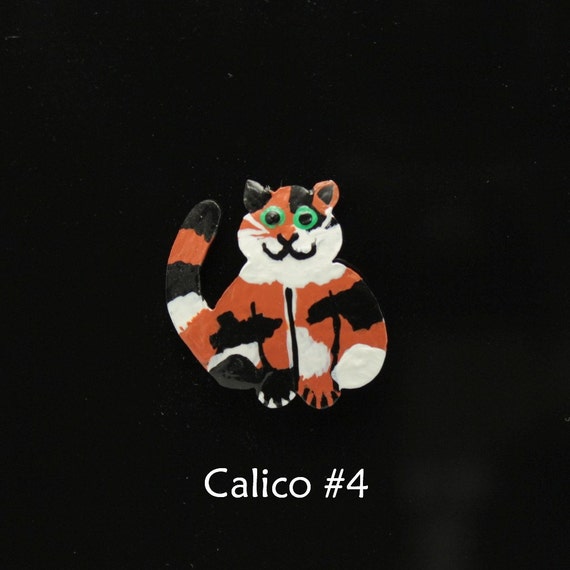 Each one of these is hand painted so no two are ever exactly alike. These darling calico cat brooches are held on any type of clothing with two super strong neodymium magnets. They are easy to put on or take off and never leave damaging holes or dents in your clothing. Each cat is hand made so each one always comes out a little different when I make them. I make several at a time, because there are so many steps to painting each one and I can work on one while another is drying. I hope you enjoy them as much as I did while making them!
Handmade in the USA, signed, dated and copyrighted by Laura Wilson-Jeweler
Need extra magnet backs? They are listed here:
https://www.etsy.com/listing/164915977
Free shipping in the USA, right now, but that may be changing soon.