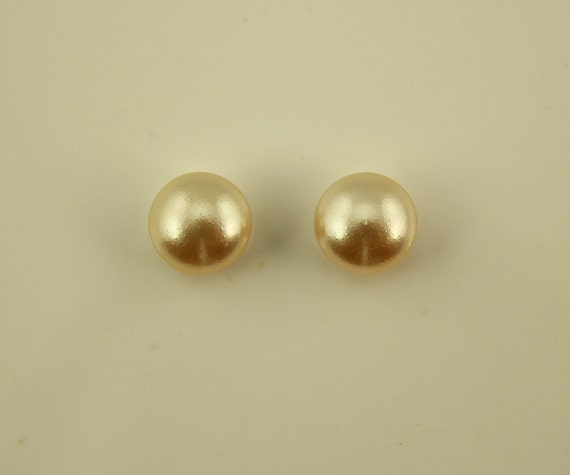 10 mm round HIGH dome pearl cabochon earrings held on with a neodymium magnet in front and an 8 x 3 mm enamel painted ceramic magnet in back for complete comfort. These are 10 mm wide x 9 mm high, made out of glass and sold in pairs.
Treat these gently, just as you would real pearls and keep them free from make up or chemicals that might damage the finish.
These stick out more than the low domes, so you will have to take extra care not to knock them off.
Also available in a pierced style with surgical steel posts and nickel free ear nuts.
These are available in white or creme color, but honestly, I can't tell the difference from the front, only from the back. They both look like the creme color to me.
Handmade in the USA by Laura Wilson.
More Pearl Sizes;
3, 4, &5 mm: https://www.etsy.com/listing/106618570
7 mm: https://www.etsy.com/listing/106618101
8 mm: https://www.etsy.com/listing/181641948
12 mm: https://www.etsy.com/listing/150764617
Need extra or stronger magnet backs? They are listed here:
https://www.etsy.com/listing/164915977
If you have misplaced your metric ruler, remember that 13 mm=1/2 inch.
Remember: The wider the magnets, the more comfortable the earring is.
If you are allergic to nickel, order only earrings that have both enamel painted ceramic magnets front and back since the neodymium magnets are plated with nickel.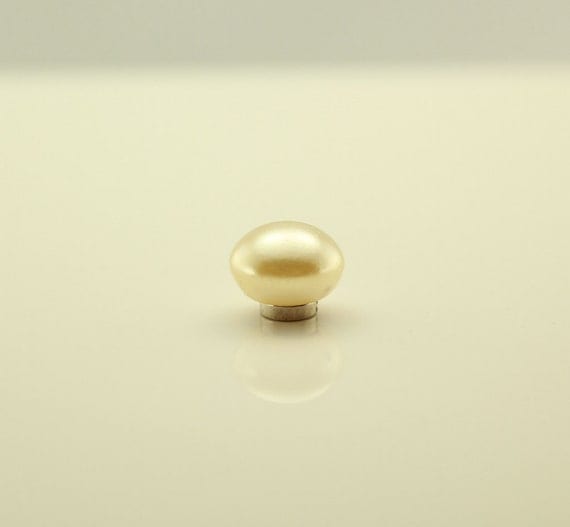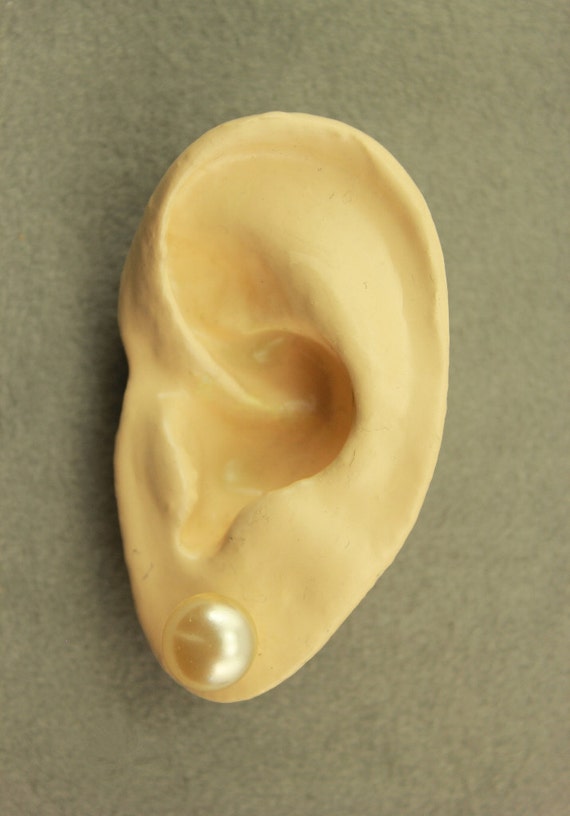 Here's the Link: