For the Red Hat Society Gals…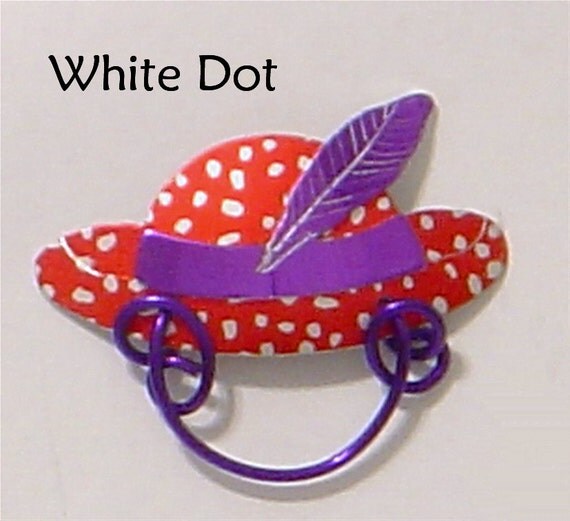 These are for the "Red Hat Club" Ladies
These are hand painted anodized aluminum eyeglass holder accented with a feathered hat band. They are held on clothing with two super strong neodymium magnets. The hand wrapped wire holds your glasses securely and keeps them handy. They are 1.5 x 1.5 inches in size. I sign, date and copyright each piece.
You are welcome to custom order them in another color combination, if you so desire.
Need extra or stronger magnet backs? They are listed here:
https://www.etsy.com/listing/164915977
If you have misplaced your metric ruler, remember that 13 mm=1/2 inch