I found these on a buying trip in Rhode Island, and I thought they were pretty cool, sort of retro.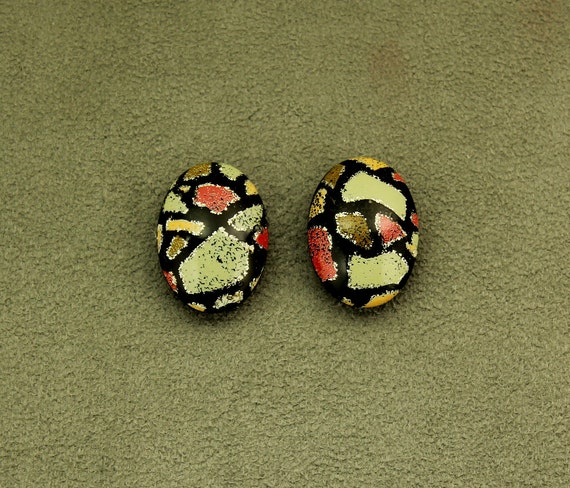 These are made in a really nice abstract print of avocado green, coral, ecru, and silver.
Each cabochon is a little different, but I will match each pair as much a possible.
They are an 18 x 25 mm classic oval button type earring,and held on with two 1/2 inch ceramic magnets for total comfort all day long. These are non piercing, non pinching, and hypoallergenic. These are lightweight and so comfortable, you'll forget that you have them on.
NOW AVAILABLE IN PIERCED with nickel free posts and backs.