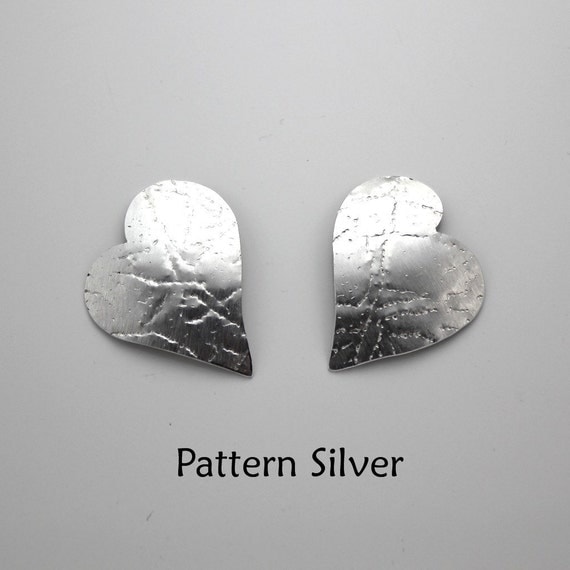 Hand cut out of sheet aluminum these earrings are super light weight, and amazingly comfortable. Two ceramic magnets hold them on, making them easy to put on or take off.
They are 25 x 37 mm (1 x 1.5 inches in size). These hypoallergenic earrings can be worn upside down or on either ear, giving you four different looks.
The magnetic style is held on the ear with two enamel painted 13 mm ceramic magnets; one is attached to the earring and one goes behind your ear to hold it on.
In the pierced style I use a surgical steel post and nickel free backs.
Available in red, gold, silver and pink. Choose "Another Color" option and convo me if you would like a color that is not listed.
View some other colors here:
https://www.etsy.com/listing/119905611
Handmade in the USA and copyrighted by Laura Wilson.
Need extra or stronger magnet backs? They are listed here:
https://www.etsy.com/listing/164915977
Remember: The wider the magnets, the more comfortable the earring is.
If you have misplaced your metric ruler, remember that 13 mm=1/2 inch.
If you are allergic to nickel, order only earrings that have both enamel painted ceramic magnets front and back since neodymium magnets are plated with nickel.