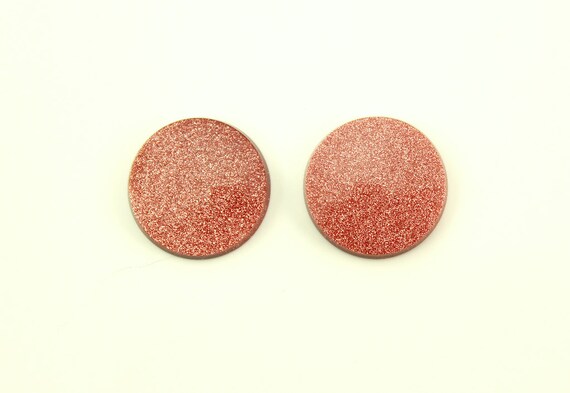 I hand picked these beautiful buff top stones. Each stone is 15 mm in diameter by 2 mm thick.
They are highly polished and really sparkle! They will retain their natural color forever, which is why I love rocks…
Each earring is held on with 1 nickel plated neodymium magnet attached to the earring and one 8 x 3 mm enamel painted ceramic magnet that goes behind the ear to hold it on.
These are handmade in the USA and copyrighted by Laura Wilson
Need extra magnet backs? They are listed here:
https://www.etsy.com/listing/164915977
If you have misplaced your metric ruler, remember that 13 mm=1/2 inch.
If you are allergic to nickel, order only earrings that have both enamel painted ceramic magnets front and back since the neodymium magnets are plated with nickel.