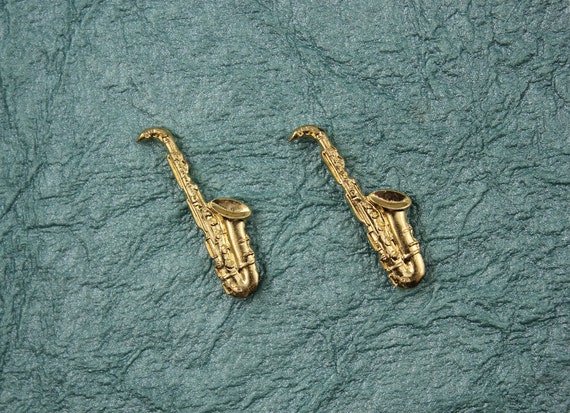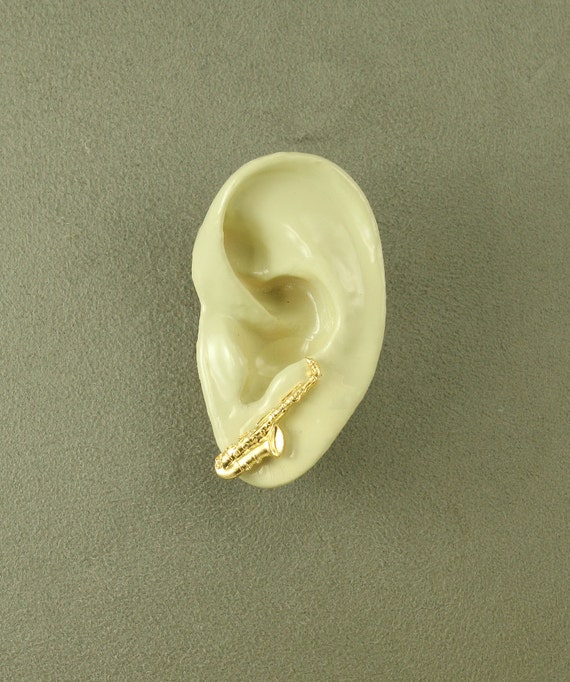 These gold saxophone earrings have a light gold plated finish on solid brass. They are held on the ear with two magnets for total comfort, a plated neodymium magnet in front and an 8 x 3 mm enamel painted ceramic magnet in back. I think you will find these to be the most comfortable non-pierced earrings you've ever worn.
Also available as a magnetic dangles, like the guitar in this listing:
https://www.etsy.com/listing/268026284/
Sold as a pair.
Handmade in the USA by Laura Wilson.
Need extra or stronger magnet backs? They are listed here:
https://www.etsy.com/listing/164915977
If you have misplaced your metric ruler, remember that 13 mm=1/2 inch.
Remember: The wider the magnets, the more comfortable the earring is.
If you are allergic to nickel, order only earrings that have both enamel painted ceramic magnets front and back since the neodymium magnets are plated with nickel.