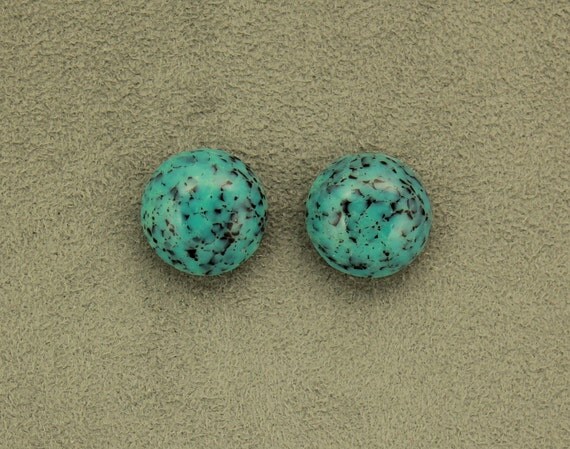 These are a high dome faux turquoise and black matrix made in glass.
These magnetic earrings are held on the ear with two 13 x 2 mm enamel painted ceramic magnets; one is attached to the earring and one that goes behind the ear to hold it on.
They are 18 mm wide and 11 mm high.
The most comfortable non-piercing earrings you'll ever wear.