Fall Colors Original Abstract Painting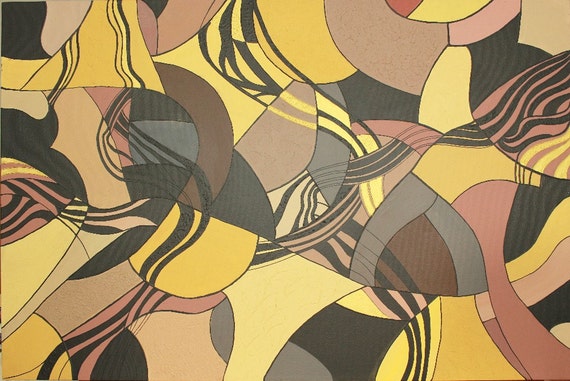 I wanted to try a painting similar to the old pen and ink drawings I use to do and this is what transpired. I mixed many different browns and grays and used some metallic gold paint in the details. During the process I experimented with a host of different textures, so it is a very unique piece.
It is an original acrylic painting on a 24 x 30 x 3/4 inch stretched canvas. I sealed it with a UV resistant varnish. I painted the sides so it can be hung unframed, and will ship it that way.
It is signed, dated and copyrighted by Laura Wilson.
This painting is a one of a kind original.
#MadeInAmerica