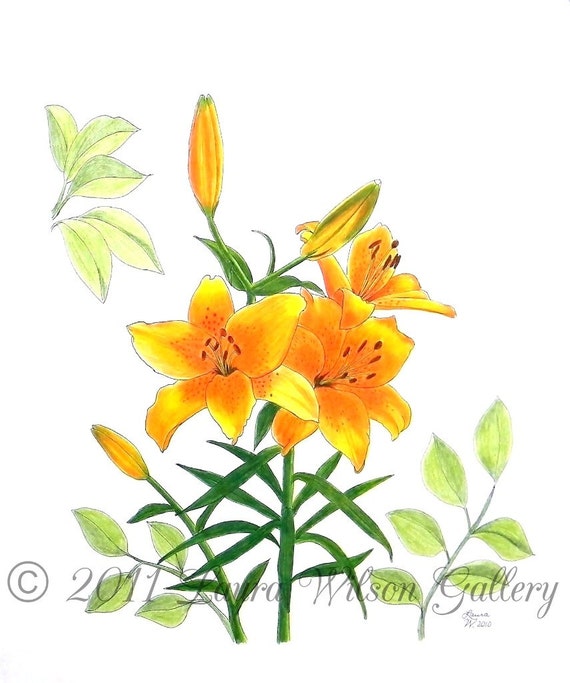 Titled "Asiatic Lily", this is a 14″ x 17″ original drawing in pen and colored pencil on paper of Asiatic lilies. Shown unframed and matted and framed as shown in the last picture.
I draw the original sketch in regular pencil and then draw the lines with permanent black ink.
I then erase the pencil and finish the piece with colored pencil just like a coloring book.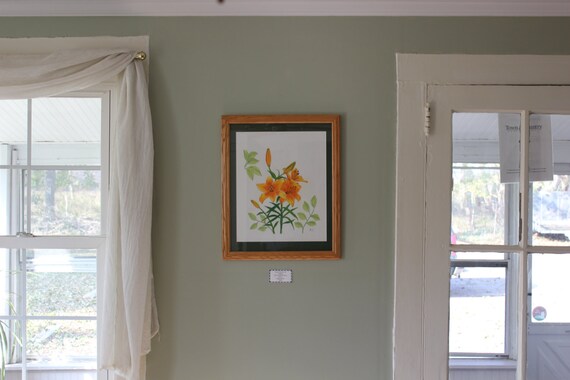 Link to: