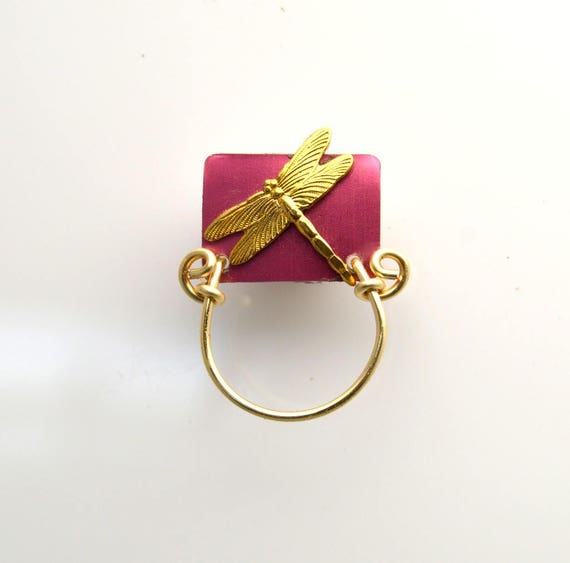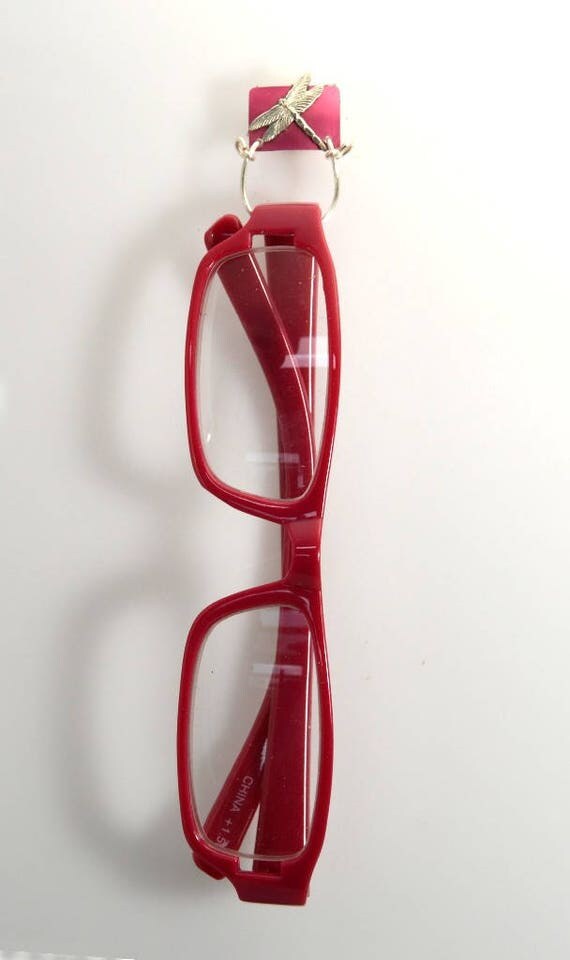 This magnetic eyeglass holder has a dragonfly on a simple rectangle made from pink anodized aluminum, but you can custom order it in any color. The rectangle is 25 x 20 mm.
The color charts are ovals and triangles but you will receive a rectangle.
Whether you are out shopping, relaxing or working, this will keep your glasses handy.
The wire lanyard will match the color of the dragonfly, unless you request at different color.
The lanyard is made out of hand wrapped coated copper wire that will hold your reading glasses, sun glasses, I.D, badge or badge reel. Two super strong neodymium magnets hold it on your clothing securely and without damage to your favorite outfit. It's simple, elegant, and practical.
The wire will hold sunglasses or reading glasses that are up to 16 mm in width. It is hand wrapped with jewelry pliers, so if you order a larger or smaller lanyard opening I may wrap the wire a little differently.
I you need a larger opening for wider glasses please send millimeter dimensions with order.
Glasses are shown for display only and are not included.
If you have misplaced your metric ruler, remember that 13 mm=1/2 inch.
Handmade in the USA, signed, dated and copyrighted by Laura Wilson-Jeweler
Need extra magnet backs? They are listed here:
https://www.etsy.com/listing/164915977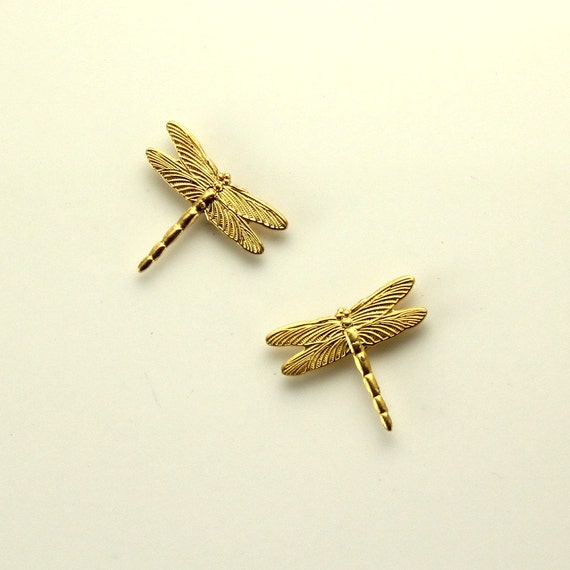 Earrings are also available:Magnetic Earrings