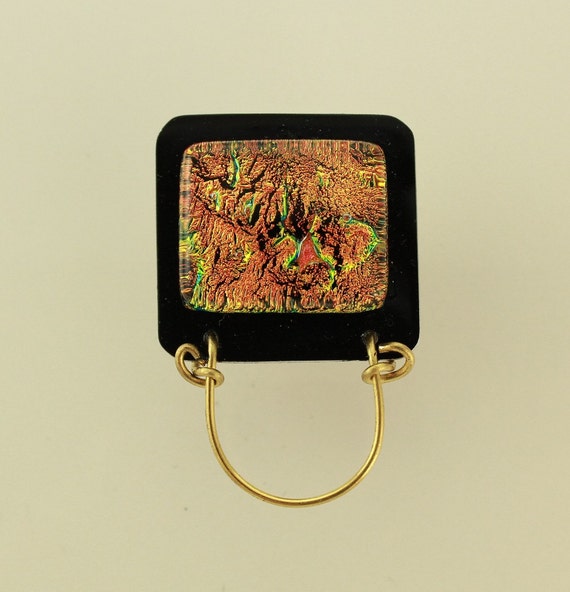 This is made from a beautiful piece of dichroic glass in oranges greens, gold and black. It's hard to convey the beauty of the shimmering colors in a photograph.
I mounted it on a black aluminum rectangle with a brass wire lanyard. I love the way it looks like a little framed painting!
The piece is held on with neodymium magnets so there is never any damage to your clothes. The unique wire wrap loop holds your glasses securely and keeps them handy.
The beautiful colors of melted glass complements any outfit, making you feel beautiful and stylish..
Magnetic eyeglass holders are held on clothing with two extremely strong neodymium magnets that never cause any damage to the clothing. Reading glasses or sun glasses can be hung from the hand wrapped wire loop. Badges or I.D.s or badge reels can also be hung on the loop or keeps your glasses close and easy to quickly put them on when needed and then hang them in the loop when you don't.